Details
By popular demand we are now stocking a range of unbuilt nitro radio controlled car kits for those who enjoy building models as much as using them! Forget Lego etc, these self build kits provide hours of fun and when they are finished they are actually fun to use! For the hours of use and enjoyment you will get from first building and then racing them these kits are amazing value for money. If you are new to nitro RC cars then buying a self build kit is a great way to learn about the hobby and see how they work before going out and racing them.
We sell some of these models to schools as they are educational and a great introduction to mechanics and engineering. There is no other product on the market that gives such a complete all in the box kit like this. Unlike other self build kits on the market that only include the basic chassis and none of the electronics etc, these kits include everything needed to complete and even the tools you need to build them! SH 18 engine, pistol type radio equipment, grease, oil etc - everything is there. Construction will take around 8 - 12 hours on average and is recommended for ages 14+.
The most important thing with a self build kit is the instruction manual. With these kits the manual has been given a lot of attention to ensure a smooth construction. This is a not a few pages pamphlet like with some other kits, this is a thick manual that was designed and written in the U.K. to make sure nothing was lost in translation at the factory. Construction is broken down into many stages with each corresponding stage's parts packaged separately as shown above. The steps are clearly shown using CAD 3D images with every part labeled individually. The end result is the Condor off road buggy. A highly capable off road model that features a strong alloy chassis, shaft driven 4WD system, oil filled shocks, front and rear differentials and sealed radio tray.
The Condor is powered by a Taiwan SH size 18 engine that rockets the model to over 40mph. The buggy can be upgraded with a range of performance hop ups available from our site and you can even fit a two speed gearbox to make it even quicker!

EVERYTHING NEEDED TO BUILD INCLUDED
Even the tools & oils.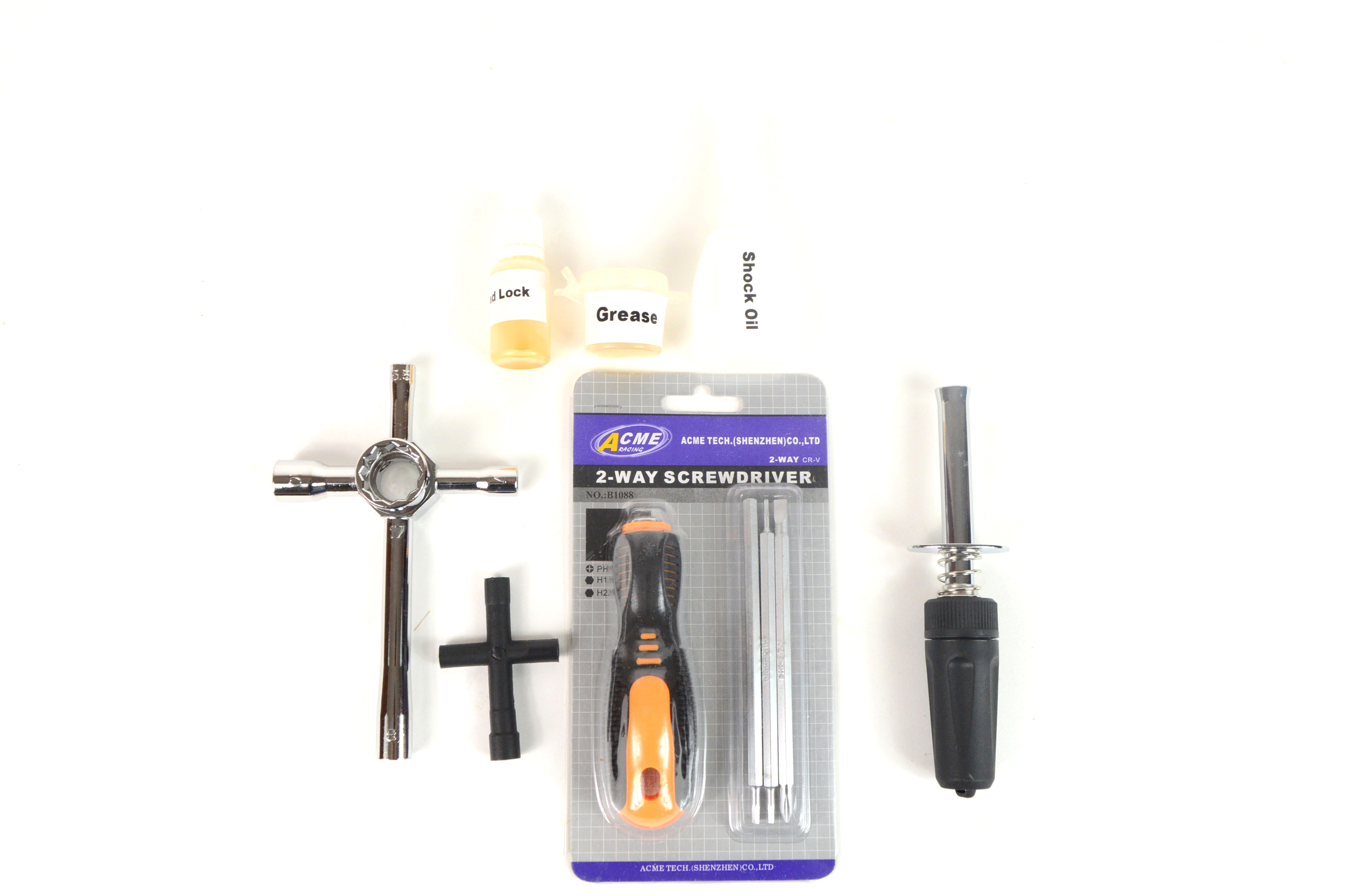 DETAILED STEP BY STEP INSTRUCTIONS
Manual written in the United Kingdom.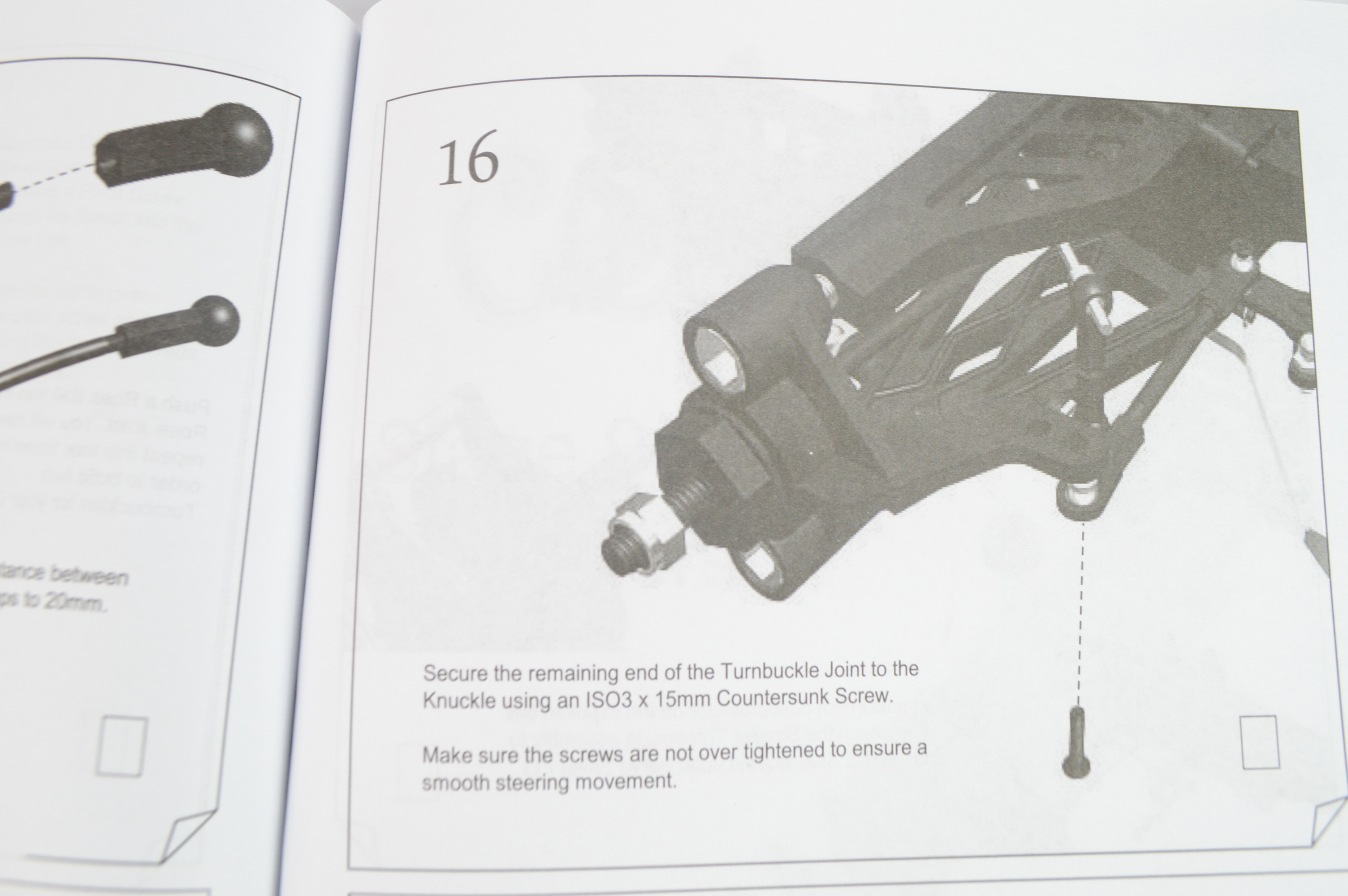 LEARN ABOUT COMBUSTION ENGINES & MECHANICS
Educational and fun, used in schools as a fun teaching exercise.

OVER 400 PIECES FOR HOURS OF FUN BUILD TIME
14 bags with 14 stages of thrilling experience.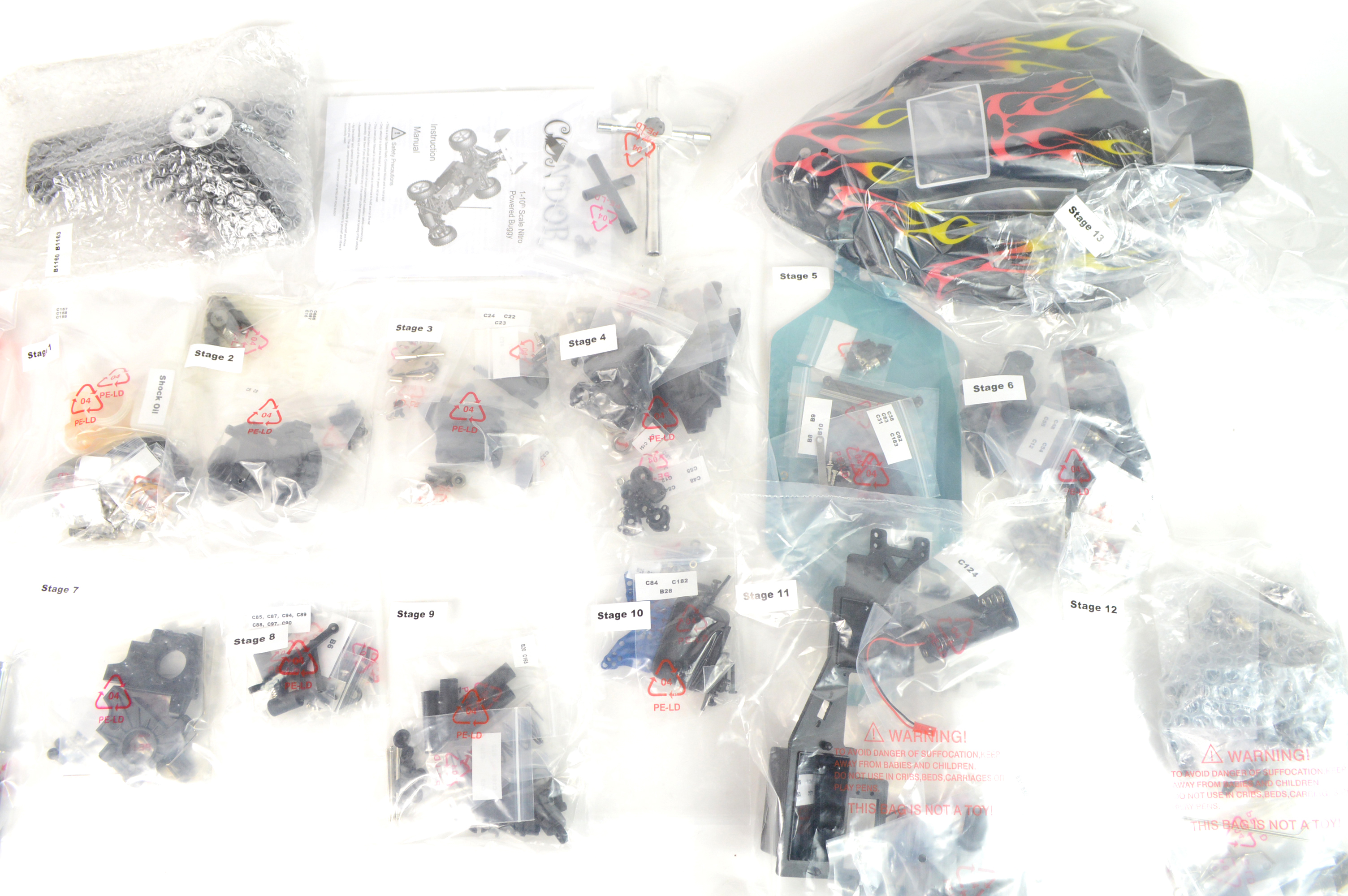 ENJOY BUILDING IT AS MUCH AS USING IT
It's a lifetime experience for kids to assemble their own nitro model.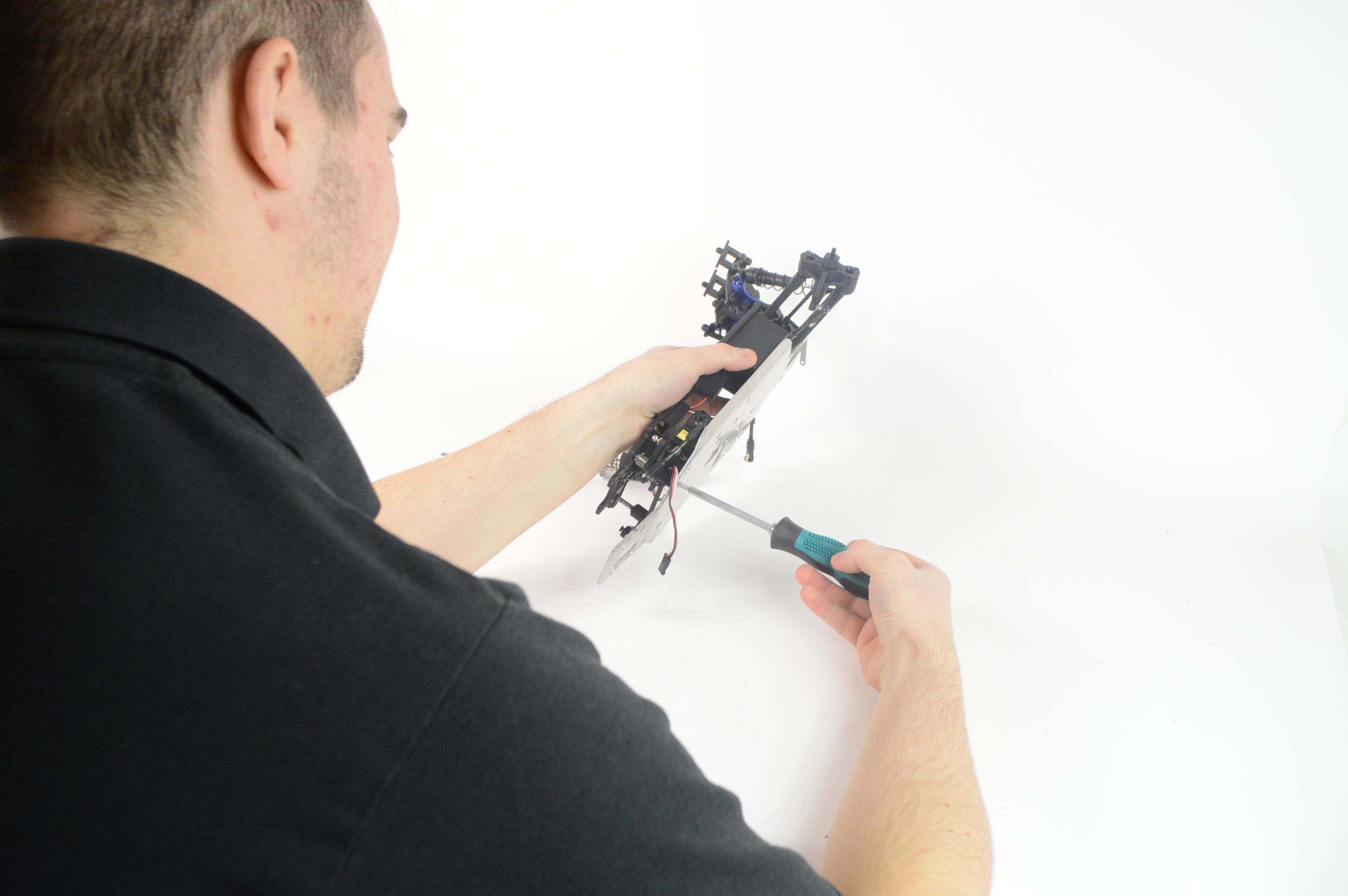 2.4GHZ RADIO SET
Allows multiple models to be used in the same area without interference.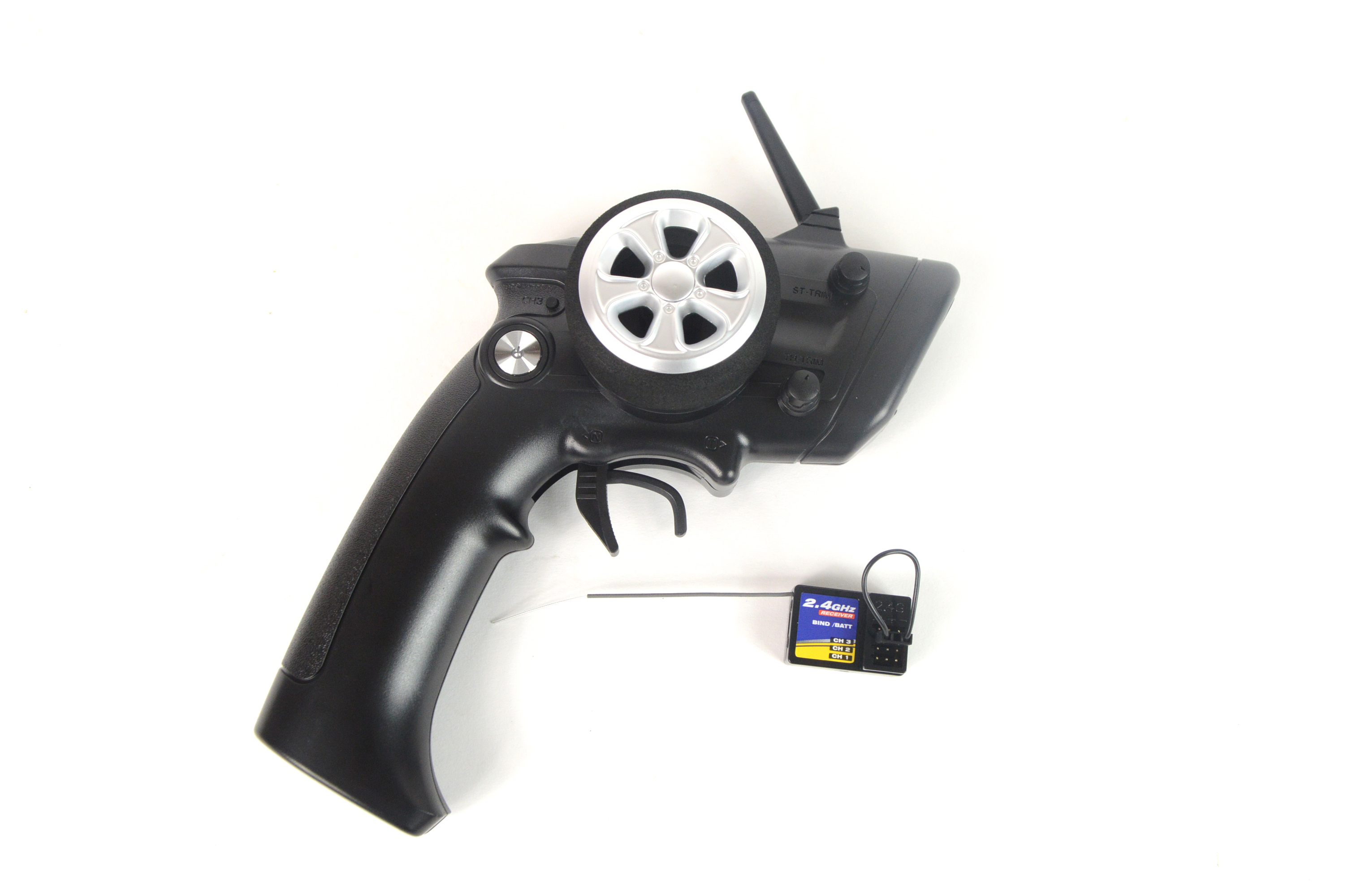 HALFWAY THROUGH THE BUILD
Great way to keep kids engaged.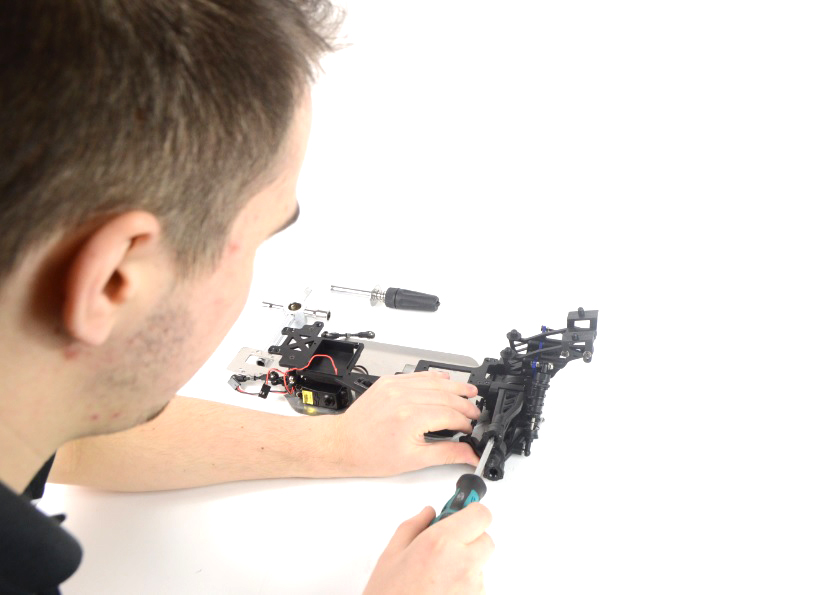 BODY SHELL
Last step cut body shell to finish the build.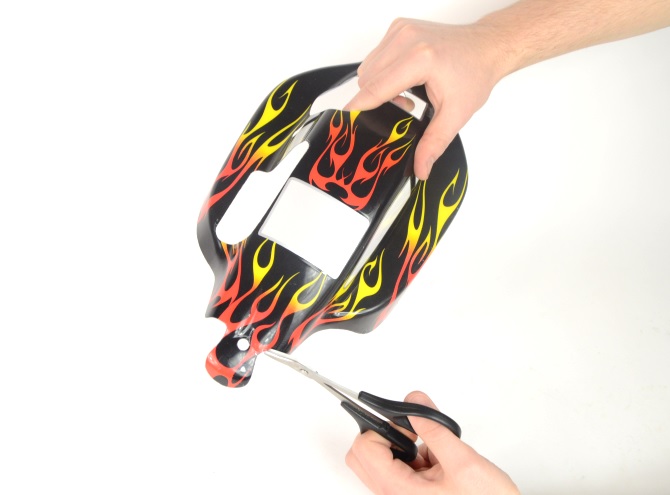 BUILD COMPLETE
The buggy is ready to run.
Additional Information
SKU
A3001
Manufacturer
Acme-Tech
Model Scale
1:10
Build
Self Assembly Kit
Drive
4WD
For Terrain
Off Road
Radio Equipment
2.4 GHz
Type
Buggy
Motor / Engine
.18 Nitro
Specifications

Width: 267MM
Height: 155MM
Track: 240MM
Length: 430MM
Wheelbase: 280MM
Gear ratio: 8.35:1
Engine: SH .18
Radio: Wheel type 2.4GHz
Wheel dia.: 88*34MM(FRONT); 88*41MM(REAR)
Ground clearance: 27MM

Features

1/10 Scale nitro radio controlled buggy
4WD Shaft drive system
SH powerful .18 pull start engine
Steel Clutch Bell for better durability
Oil-filled shocks
Front and rear bevel differentials
75CC Fuel tank
Metal disc brake system
Pre-painted body shell
Sealed box for protecting receiver system
High quality 2.4GHz radio set allows multiple models to be used in the same area

Required To Use

4 x AAA Batteries and 4 x AA Batteries
Model Fuel

Optional: This model comes with an AA powered glow starter, however the upgrade of a rechargeable Glow Starter Set is available above in Related Products.
Questions:
There are no product questions yet.
You might also like...
SALE

SALE

SALE
32 customer reviews
Fiddly But Fun

mark May 24, 2020

By

I bought the self build kit as a joint present for my 13yr, 11yr old sons (and myself) for Christmas. Took us about 3 days, 3 or 4 hours per day off and on to build it together. The boys really enjoyed building it and learning about the differential and how the shocks worked and filled with oil.
Starting the car in December outside was a challenge on account of it being too cold. We found this guide on line which properly explained how the carburetor works and how to set it up https://www.nitrotek.co.uk/blog/2015/12/06/the-definitive-10-step-guide-on-how-to-start-your-nitro-rc-car/ but still struggled. Eventually I found that heating the engine block up with a hair dryer to get it warned up made it easier to get it going and run the engine in.
Once we'd got it going we had to fiddle with a combination of the low idle and throttle adjustment on the controller to prevent it driving off on it's own.
Now in lockdown in spring (bit Warner) it's been great fun getting it going again on a playing fields taking it in turns. It's pretty fast and quite easily copes on a bumpy grassy field bombing around.
All in all if you want a project and are happy to fiddle with it to get it going and are interested in learning about RC cars and how they work then I'd recommend this as a great way to while away many an afternoon with the kids.

o

Morgan April 16, 2020

By

very good buggy, very fast, much fun making it. a lot of plastic parts.

good for beginners

conrad October 26, 2014

By

i got this for my birthday and spent a long weekend building it,the engine was a little hard to start but once it did it was nothing but fun.

Great first time item for newbies.

Adam May 07, 2014

By

This is without a doubt a great first time buy for anyone looking to dabble in the world of RC cars. putting it together took around a week and without only a few annoyances where the car nearly met the wall.
Pros:

Great value
good for a project
loads of fun and interaction whilst building it and after
All round a definite buy for first timers like me

Cons:

A lot of the pieces are plastic therefore relatively easy to break when driving it around (I have already had to replace the front suspension with the metal ones as it snapped).
Some extremely fiddly DIY at times where I had to get more than one pair of hands involved to get the job done.
Been running it now for nearly 6 weeks and I found the engine is a bit fiddly to find that sweet spot. I am still playing around with it and it is getting a tad annoying as its not as simple as starting it up, having a 5 - 10 minute fiddle then off you go. If the carburettor isn't set properly then it will either die after a few seconds or the car will want to go before you even get your finger on the accelerator, which brings me onto the carburettor. I am now experiencing problems with the screw holding the air cover in place meaning I have no way of setting the carburettor correctly until I resolve this...which I will.

So in summary; a great buy, just what I wanted (something fiddly, and time consuming with a lot to get out of it), a way to get slightly more mechanically minded, a long term hobby, but one that I would recccomend upgrading certain parts of, i.e plastic suspension to metal etc.
I highly recommend it but if your looking for something a bit more reliable I would go for the already built models.

Don't let the little issues put you off, after all, there are going to be set backs and if it wasn't the way it was then it wouldn't be worth it. You wouldn't discard your car if it suddenly annoyed you for any small or large reason.

NITROTEK SAYS - Thanks for the great review. If you are having to adjust the carb before each use it means that probably one of your screws on the engine or exhaust are loose. Because if there is a loose screw then air starts to get into the engine which messes the settings up. Tighten the loose screw and then no air can get in so the carb settings will stay the same.

jolie

jojo14op May 07, 2014

By

super très intérésant
© 2004-2020 Nitrotek Ltd. All Rights Reserved. Radio controlled nitro cars, offering petrol RC car, RC planes, RC tanks and remote control RC helicopter remote controlled cars selection.