Details
The video is transmitted in 640x480 resolution and uses the 5.8GHz frequency for a good signal up to 100m from the monitor. The X4 also features the Hubsan 6-axis gyro which automatically keeps the quadcopter stable similar to an autopilot by automatically adjusting each motor as needed. So for example if there is a gust of wind that would normally blow the model to the side, the clever gyro knows that this is an unwanted movement and will automatically correct.
The X4 has plenty of power so flips and rolls can be performed easily. This is thanks to the four core-less motors which are more powerful and efficient than standard motors and the li-po battery. The model comes with the video transmitter included and a USB charging cable.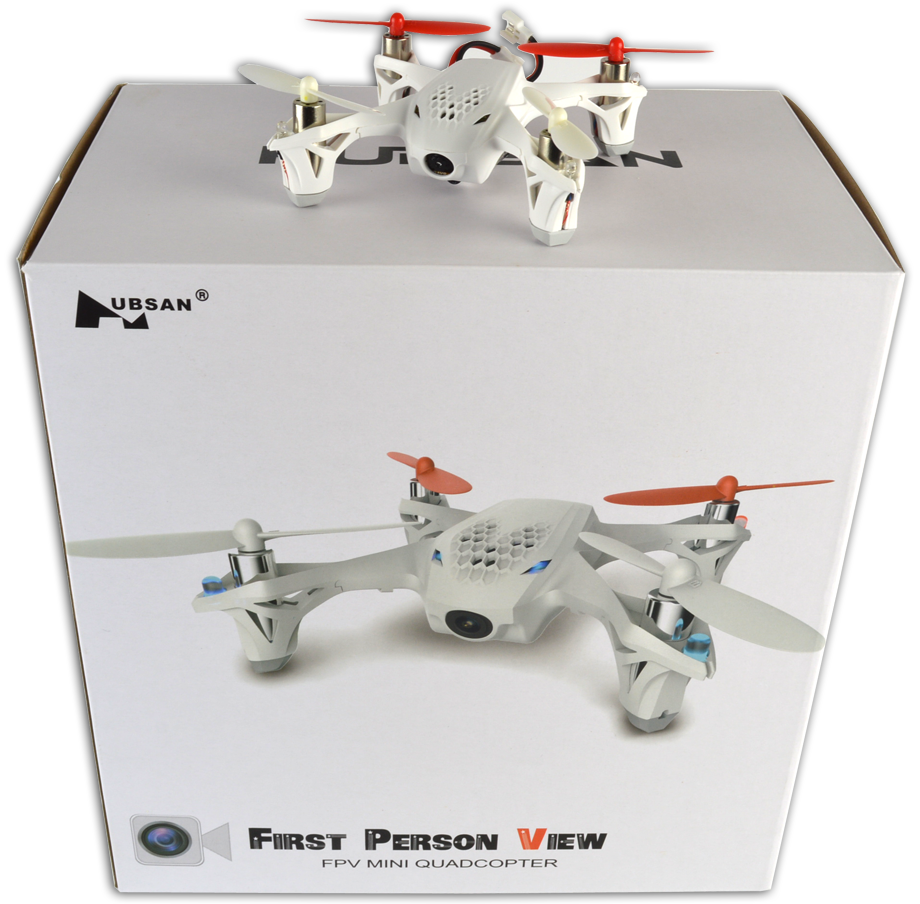 6 AXIS FLIGHT CONTROL SYSTEM
The adjustable gyroscope automatically adjusts the speeds of the rotors to keep the copter stable even in windy conditions.

STREAMS VIDEO TO YOUR TRANSMITTER AS YOU FLY
Video is transmitted in 640x480 resolution with a range of 100m to the built in screeen on your transmitter.


PERFORM TRICKS EASILY
Four powerful core-less motors - perfect for indoors or outdoors, and capable of flips in 4 directions.
FAST CHARGING 380mAh LITHIUM POLYMER BATTERY
Takes only 40 mins to charge via USB.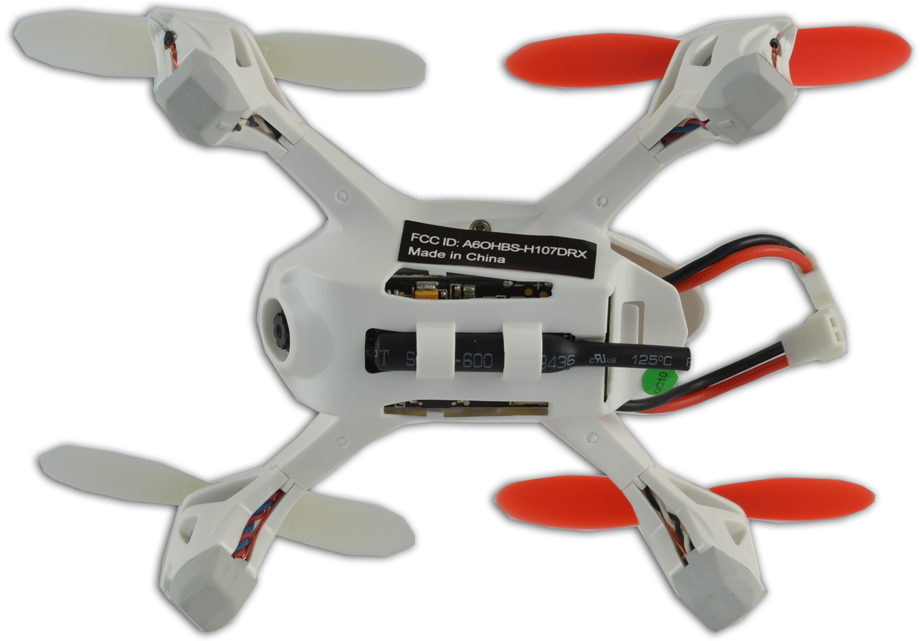 ALL NEW 2.4GHz RADIO TRANSMITTER
All new 2.4GHz radio technology is used. This is more reliable than the old FM equipment and allows multiple RC models to be used in the same area without interference.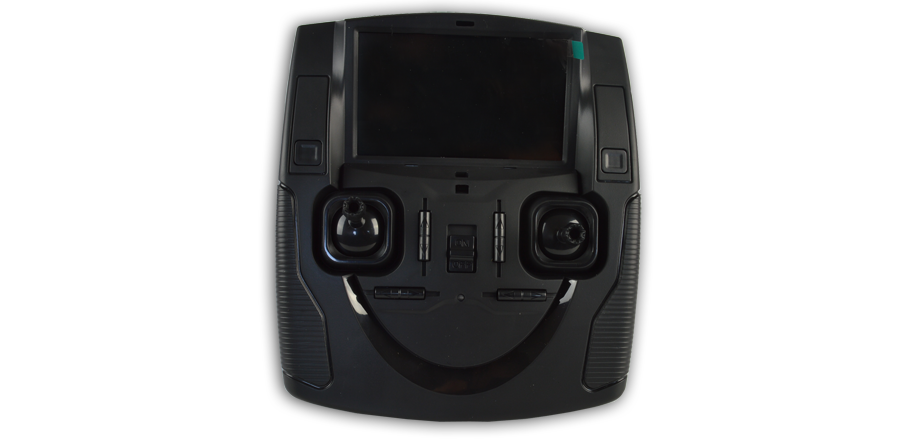 Additional Information
SKU
UH107D-FPV
Manufacturer
Hubsan
Build
RTF
Radio Equipment
2.4 GHz
Motor / Engine
Brushed
Blades
Single Blade
Channels
4 Ch
Specifications

Battery: 380mAh li-po
Frequency: 2.4GHz + 5.8GHz for video transmission
Monitor: 4.3" LCD
Size: 60*60mm
Flying Weight: 38g
Flight Time: Around 7 minutes
Charging Time: 40 minutes
Control Distance: 50 - 100 meters
Live Video Distance: Around 100 meters
Camera: 0.3M pixels
Resolution: 640 x 480

Features

Vista em primeira pessoa reproduzida no transmissor com visor incorporado de 4,3 polegadas.
Sistema radio de 2,4 GHz a 4 canais com alcance maior
Bateria de polímeros de lítio de 3,7 V com PCB a desligamento automático por razões de segurança
4 luzes noturnas LED e suportes de borracha
Recente sistema de controle do vôo de 6 eixos com ajuste da sensibilidade do giroscópio
O cabo de alimentação USB permite o carregamento tanto do computador que de uma tomada normal
Fuselagem resistente e ligeira
Óptima manobrabilidade
Possibilidade de voar ao ar livre

Required To Use

4 x AA Batteries for transmitter
Memory Card: Micro SD (Optional)
Questions:
There are no product questions yet.
Be the first to review this product
© 2004-2019 Nitrotek Ltd. All Rights Reserved. Radio controlled nitro cars, offering petrol RC car, RC planes, RC tanks and remote control RC helicopter remote controlled cars selection.