Details
The bigger size with aluminium chassis and parts make the monster truck very tough and a good all rounder performing well both off and on road. The full four wheel drive system with independent aluminium large shocks takes care of the off road while the front and rear sway bars add to the performance and handling on road. A big fast model like this needs a lot of stopping power but this is not a problem here with the powerful disc brake system taking care of business.
The truck is ready to run out of the box and comes complete with 2.4Ghz radio equipment that allows multiple models to be used in the same area without interference, and a pre-painted body shell. All you need is fuel, 12 AA batteries for the radio and a glow starter and you will be tearing up your favourite patch of dirt, leaving others in your dust with all the noise and speed of a real off roader!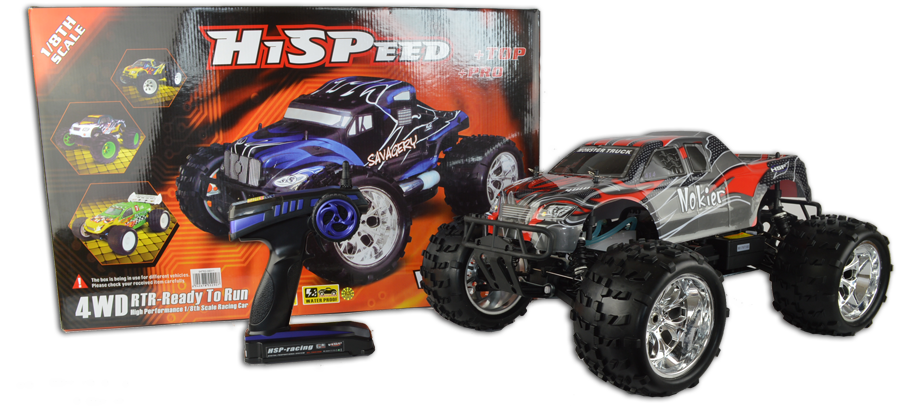 1:8 SCALE MODEL
This 1:8 scale truck measures in at 521mm x 380mm x 250mm (length, width, height)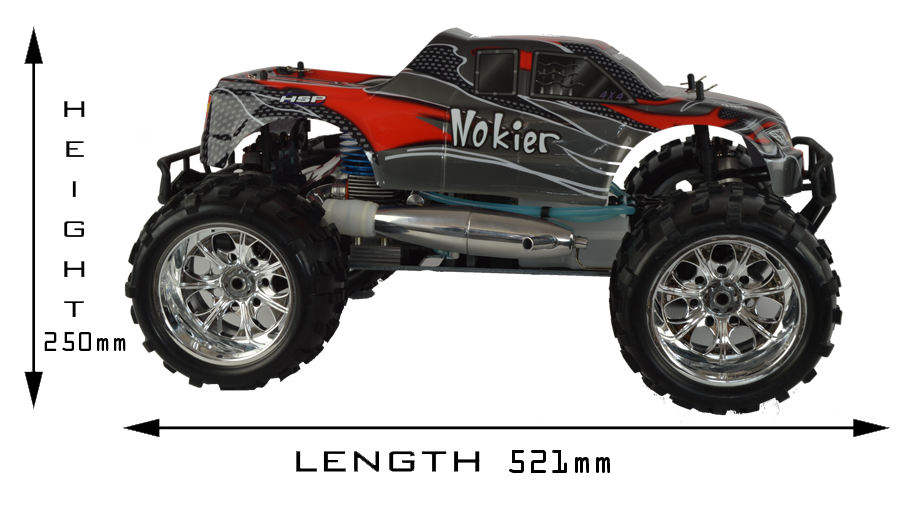 COMPACT FRONT AND REAR BUMPER
Provides extra protection in case of impact.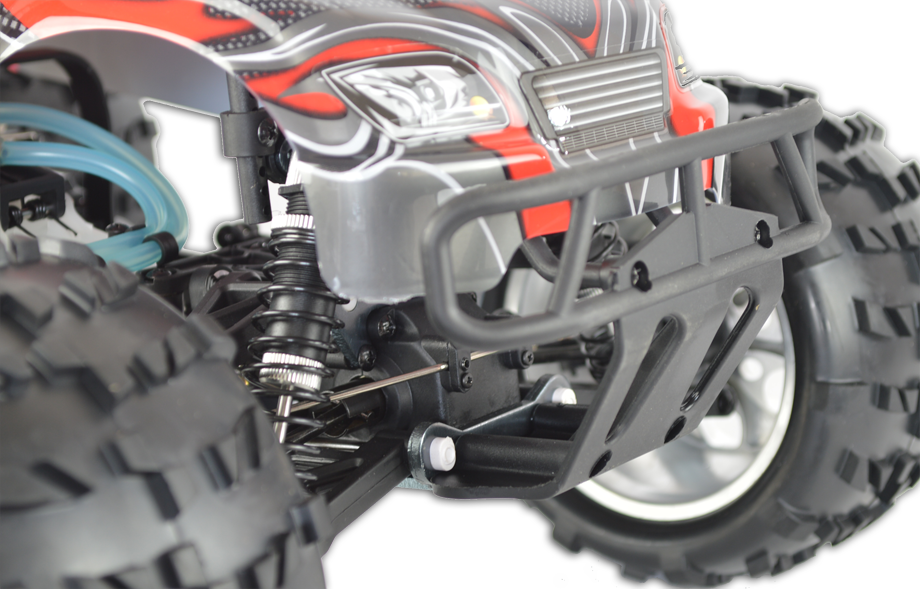 SH .21 NITRO ENGINE WITH POLISHED ALUMINIUM EXHAUST
Fast SH 21 engine made in Taiwan to ensure the highest quality.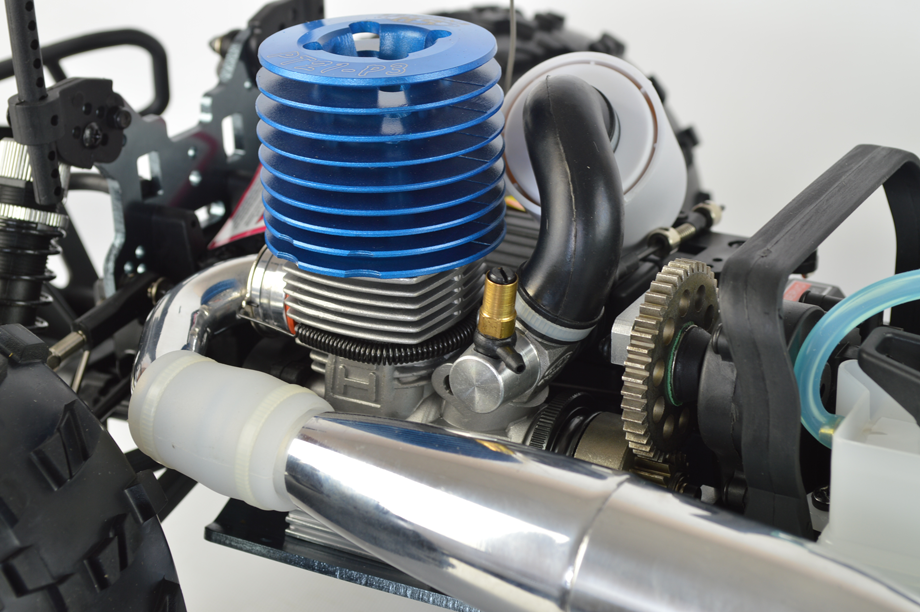 ADJUSTABLE SUSPENSION SYSTEM WITH SWAY BARS
Adjustable aluminium capped oil-filled shocks are mounted to aluminium towers that allow you to adjust the angle and tension. Sway bars are fitted as standard to further improve handling.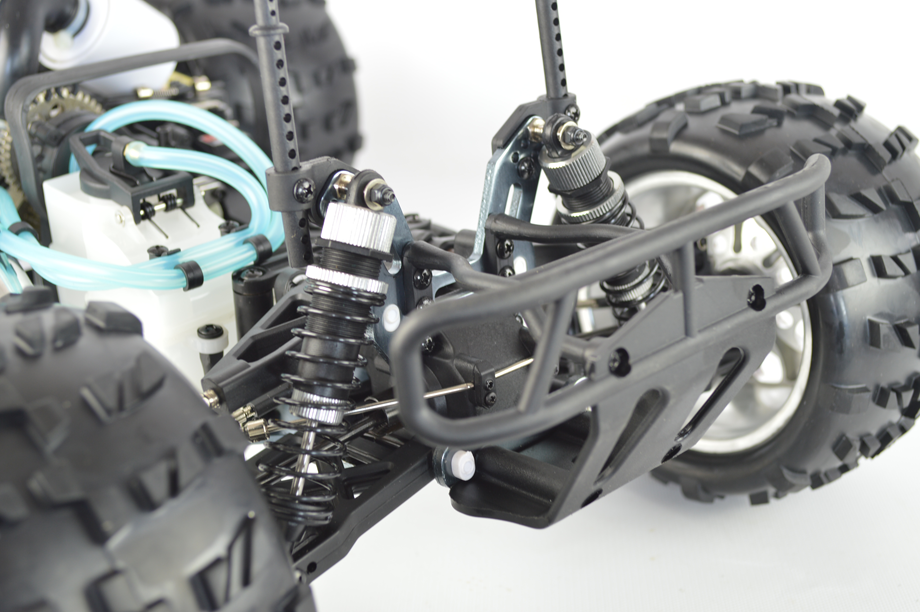 TWIN DISC BRAKE SYSTEM
Twin brakes give ultimate stopping power at high speeds.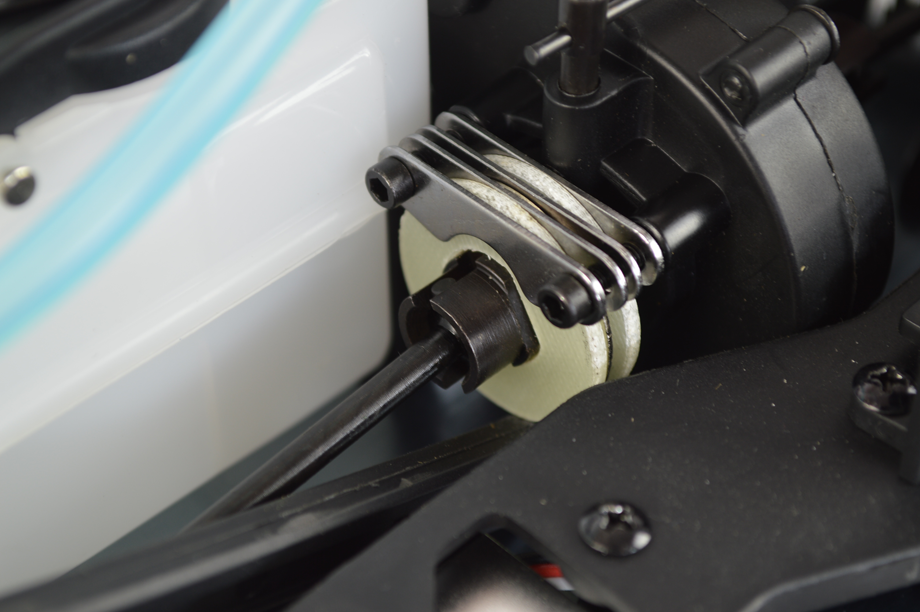 SEALED TWO SPEED AUTOMATIC GEARBOX
Gives faster accelleration in first gear and then switches to second gear for higher top speed.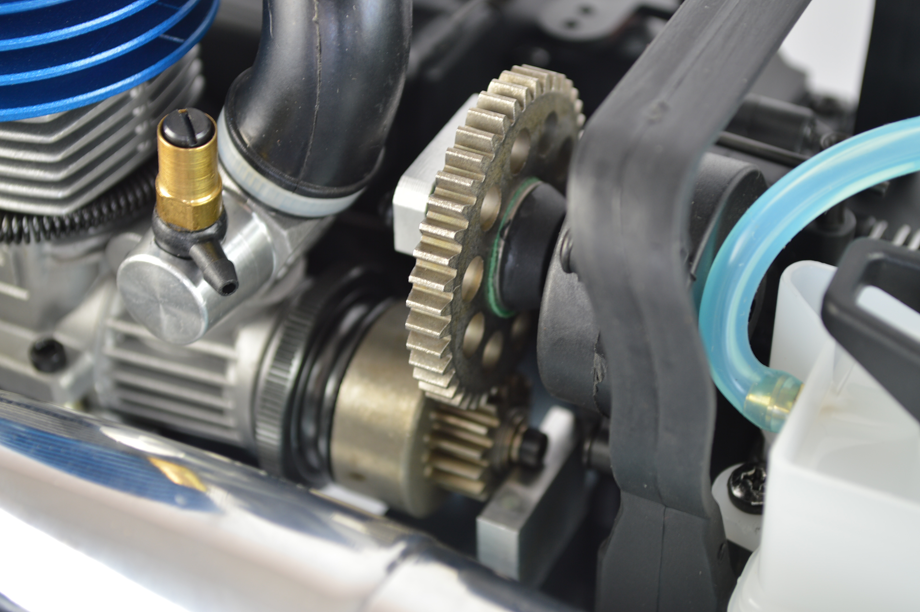 COUNTERSUNK ALUMINIUM CHASSIS
The wide aluminium chassis protects the insides and features countersunk screws that will protect your model from any rocky or bumpy terrain damage.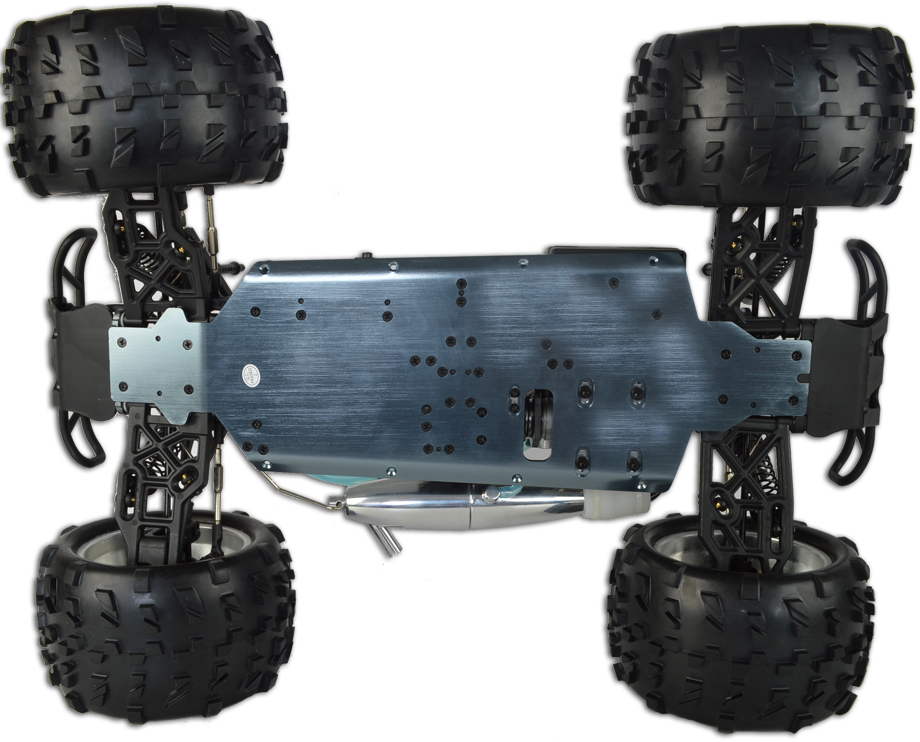 4 WHEEL DRIVE WITH DIFFERENTIALS
This model has a 4 wheel drive system for better performance off road and also improved grip when cornering. The truck also features working front and rear differentials that further greatly improve handling and performance.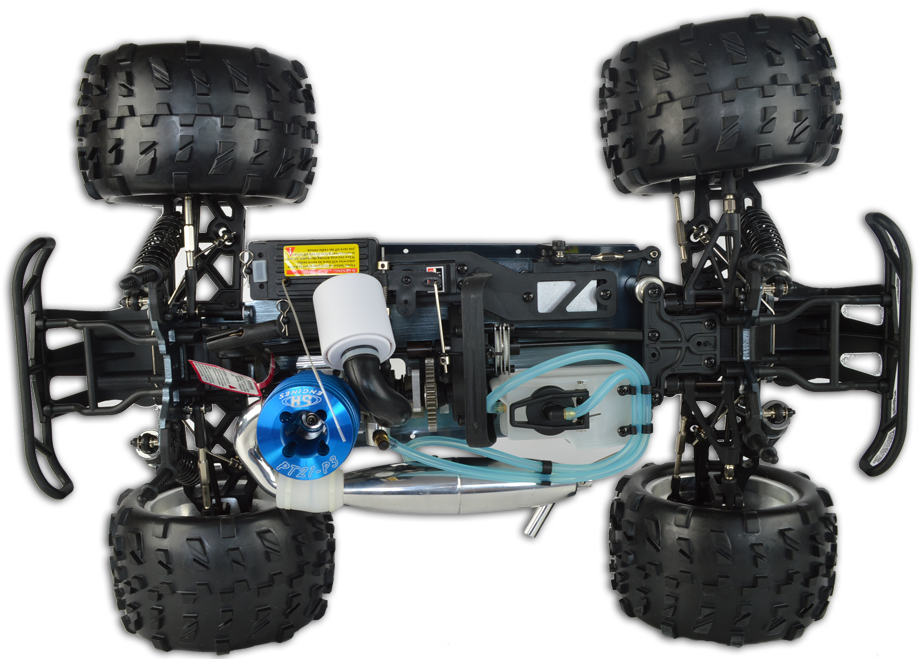 ALL NEW 2.4GHz RADIO TRANSMITTER
All new 2.4GHz radio technology is used. This is more reliable than the old FM equipment and allows mulitiple RC cars to be used in the same area without interference.

Additional Information
SKU
H94762-08311
Manufacturer
HiSpeed
Model Scale
1:8
Build
RTR
Drive
4WD
For Terrain
Off Road
Radio Equipment
2.4 GHz
Type
Monster Truck
Motor / Engine
.21 Nitro
Specifications
Longueur : 521mm
Largeur : 380mm
Hauteur : 250mm
Empattement : 335mm
Moteur : SH.21
Garde au sol : 78mm
Système de radio : 2.4 G
Système d'entraînement: 4 roues motrices
Type de châssis : aluminium 6061
Rapport de démultiplication : 1:22.7(L) 1:16.5(H)
Features
4 roues motrices
Deux vitesses automatique
Châssis de extra longueur en aluminium 6061
Compact avant et pare-chocs arrière offrant une protection supplémentaire en cas de choc.
Amortisseurs réglables pour un meilleur voyage rempli d'huile
Moteur de haute performance.21 SH
Avant et barre stabilisatrice arrière lien
Système de frein à disque puissant fournit la réponse rapide des freins
Alu poli du tuyau d'échappement
Required To Use
12 x AA Batteries
Model Fuel
Glowstarter
Questions:
There are no product questions yet.
1 customer reviews
Hsp 1/8 truck

Rob May 11, 2016

By

Very truck and great spec for the price.The sh 21 engine is fantastic.The carb settings are wrong out of the box both needles need to be set flush once set you can complete run in easily.
Make sure you thread lock all metal screws that thread into metal.
The 2 speed gearbox works great and is adjustable .
The steering servo is very strong.
Overall great truck very fast ,cheap spares and hop ups .
© 2004-2019 Nitrotek Ltd. All Rights Reserved. Radio controlled nitro cars, offering petrol RC car, RC planes, RC tanks and remote control RC helicopter remote controlled cars selection.