Details
This is a huge ready to run petrol buggy that is ready to race and ready for fun. This model has been totally redesigned from its prior versions and is now more powerful than ever with the bigger 30cc engine and large aluminum air filter! This beast of a buggy delivers hard acceleration and fast top speeds providing you with an exhilarating driving experience. To handle the extra power the steering servo has been upgraded to a higher torque 30kg/cm model that is both water and dust proof. This is a precision manufactured high quality model with a massive feature list including hatchback frame design, metal gearing and large extra tough tires. See the full feature list below. As standard the model is two wheel drive but if you prefer 4WD that can be upgraded easily with the purchase of the conversion set for further grip and handling. Just in case you get caught in the latter parts of the day turning into dusk, your buggy has six LED lights that will light up your way! You will not find a 1/5 scale model with this performance and adaptability anywhere else anywhere near this price!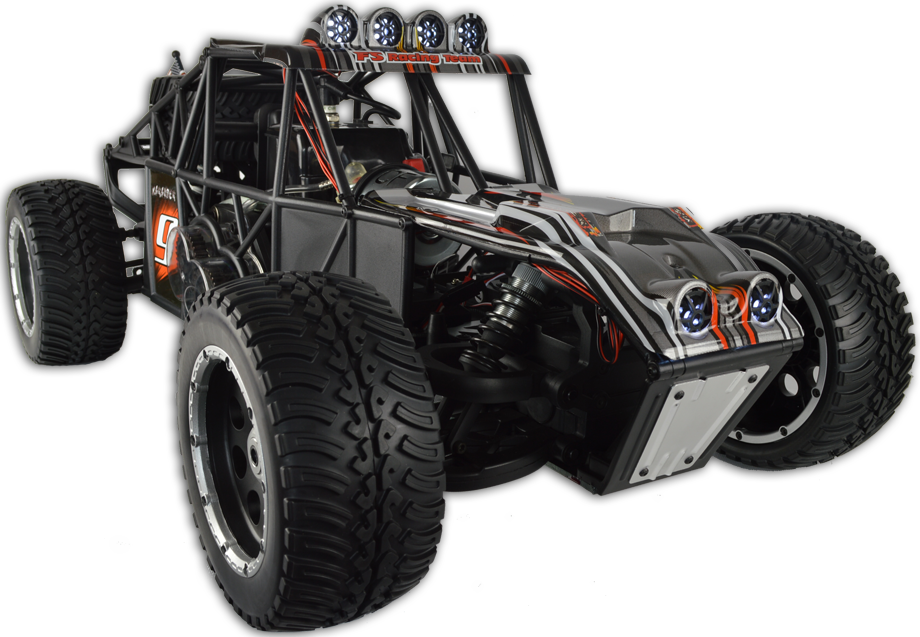 RECHARGEABLE BATTERY
The servos and radio receiver are powered by an included rechargeable battery pack so you do not need to keep replacing normal AA batteries like you do on other models.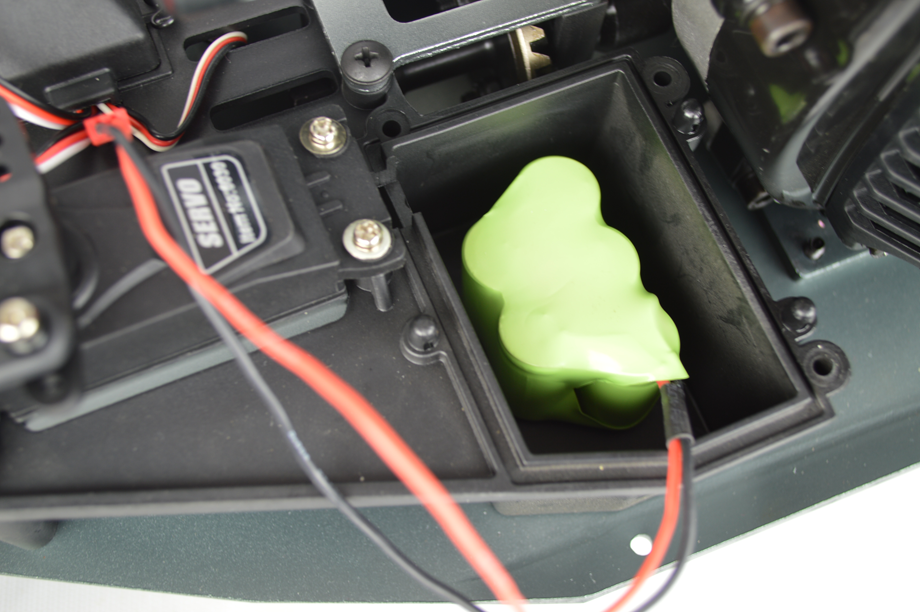 SOLID ALUMINIUM CHASSIS
Aluminium chassis with countersunk screws.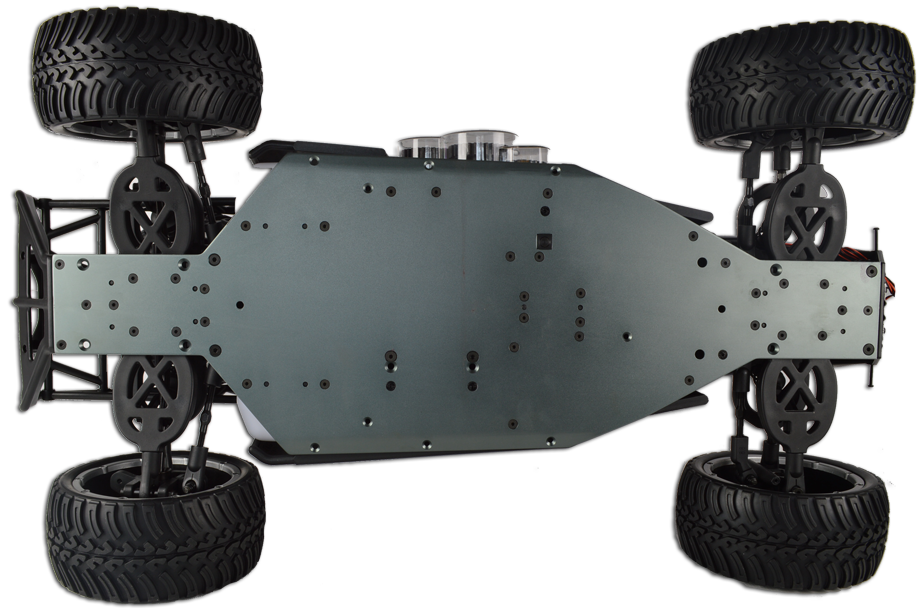 CENTRAL CHASSIS LAYOUT
Engine and fuel tank are placed down the centre of the chassis to give good balance.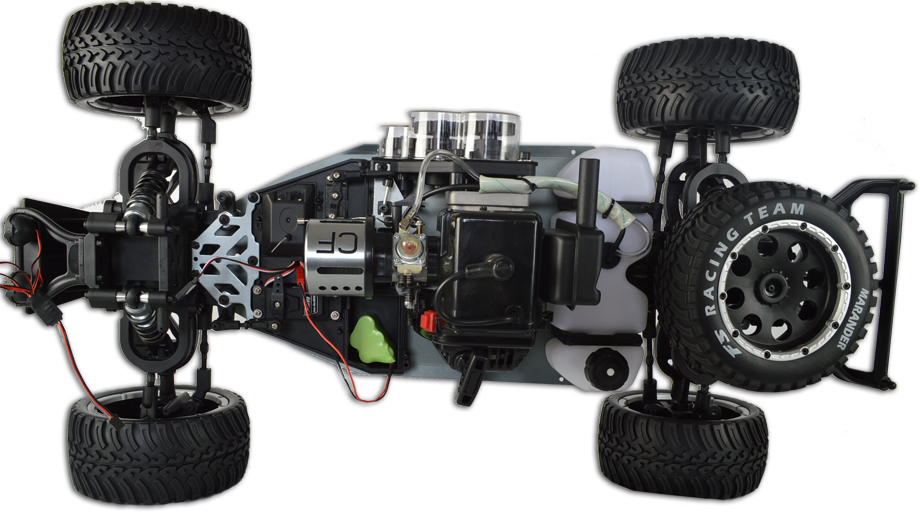 BIG 1:5 SCALE
The car measures 860mm x 300mm x 430mm (length, height, width).

30cc PETROL ENGINE
The engine runs on normal unleaded petrol mixed with normal 2-stroke oil, both available from petrol stations.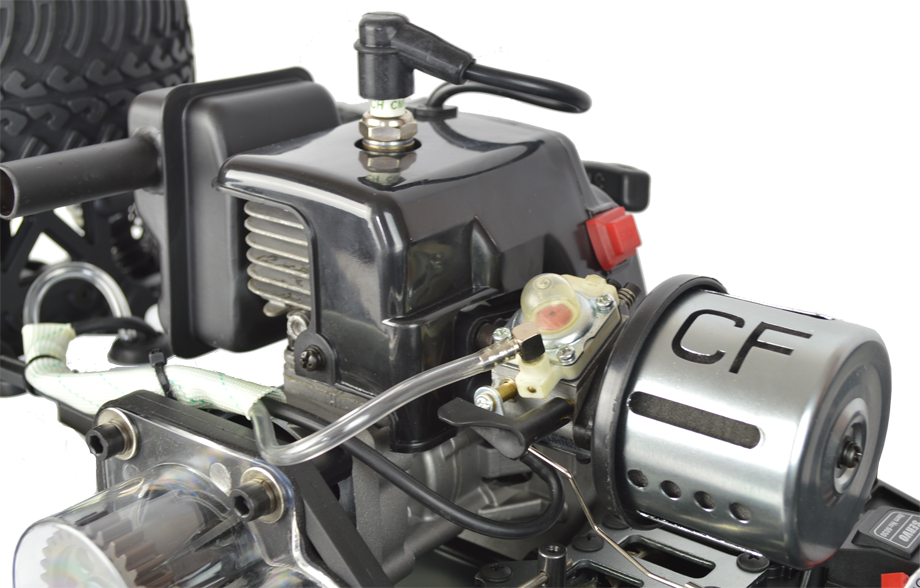 WORKING LED LIGHTS
4 x LED overhead off-road lights and 2 x LED headlights, controlled from the transmitter.

IMPACT RESISTANT SPLIT RIM WHEELS
Wrapped with high traction all terrain tyres.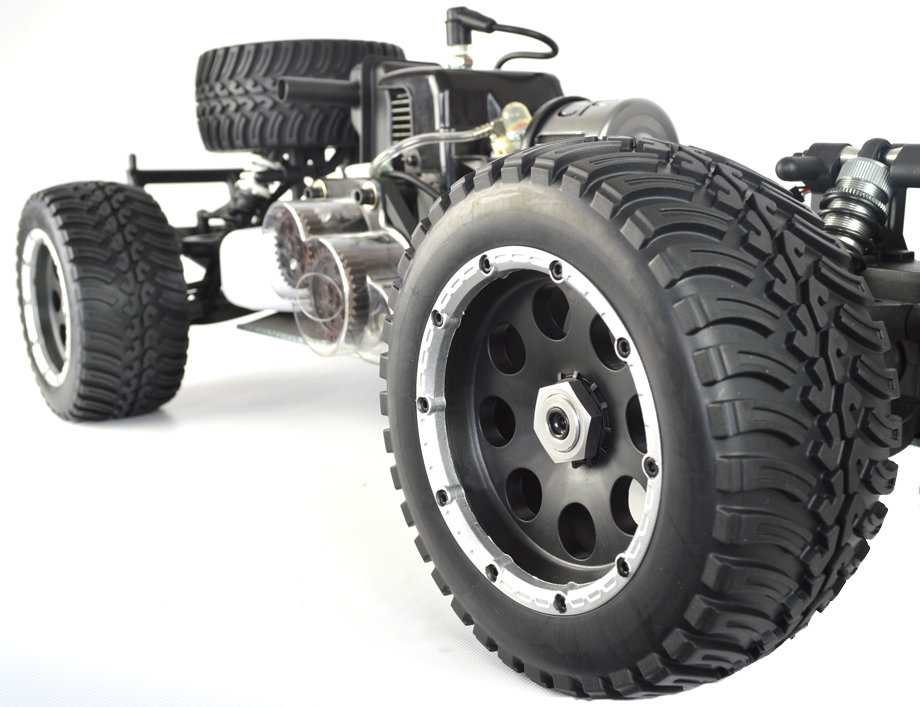 LARGE AIR FILTER, COVERED METAL GEARS AND ALUMINIUM UPPER CHASSIS
High quality, feature packed model.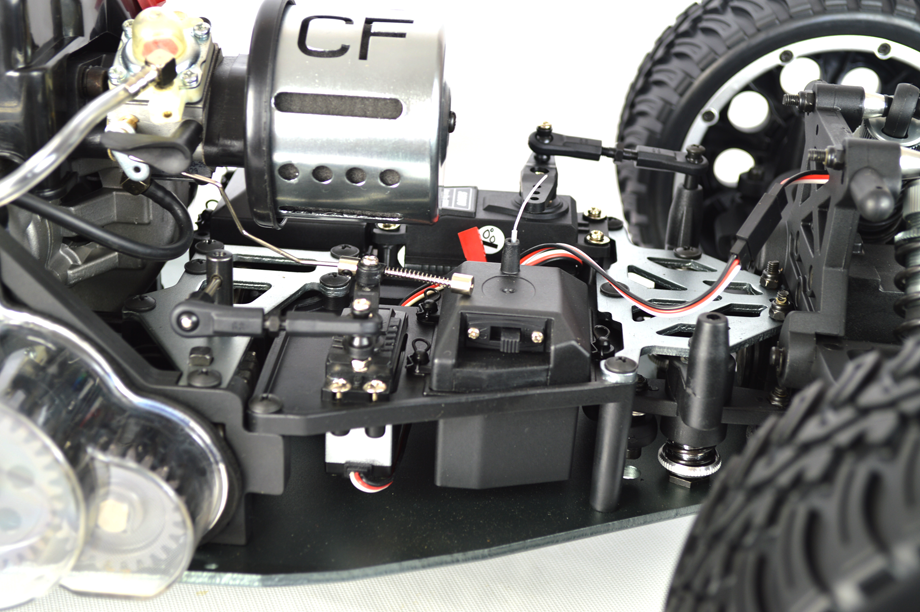 ALL NEW 2.4GHz RADIO TRANSMITTER
All new 2.4GHz radio technology is used. This is more reliable than the old FM equipment and allows multiple RC cars to be used in the same area without interference.
ADJUSTABLE ALUMINIUM OIL-FILLED SHOCKS
Independent aluminium shocks on each wheel with adjustable angle and tension.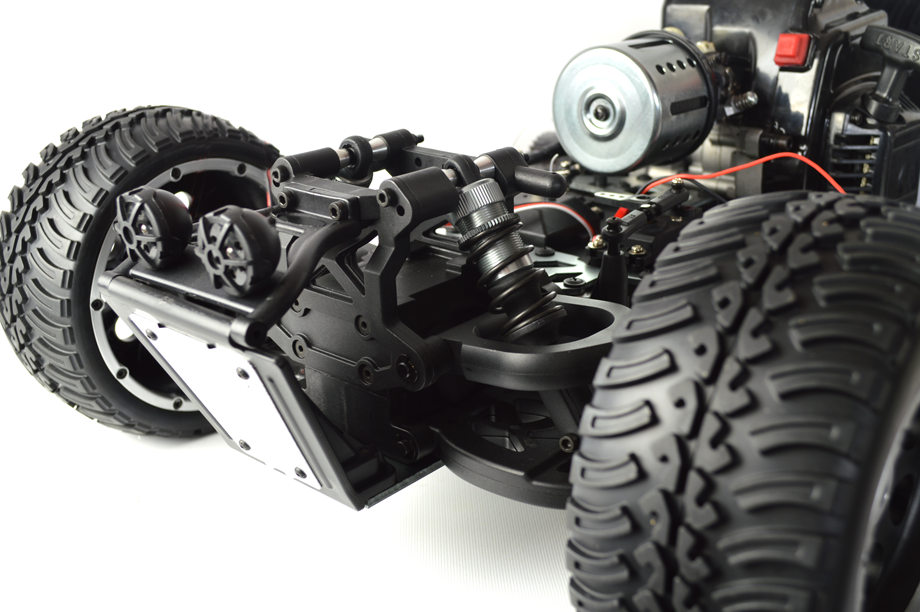 Additional Information
SKU
FS10903
Manufacturer
FS Racing
Model Scale
1:5
Build
RTR
Drive
2WD
For Terrain
Off Road
Radio Equipment
2.4 GHz
Type
Buggy
Motor / Engine
30cc Petrol
Specifications

Schaal: 1:5
Run Time: 20-30 min
Radio: 2.4GHz
Dimensions: 860x430x300mm
Wheelbase (F/R): 520mm
Tire Diameter: 170*W78mm
Remote Distance: 200m+
Steering servo: 30kg metal gear servo
Power: 30cc petrol engine
Fuel Capacity: 700cc
Tire Track: 520mm
Throttle servo: 10kg gear servo
Control Channels: 3 Channels
Gear ratio: 7.68:1
Wheel drive: 2WD with optional 4WD conversion kit (sold separately)

Features

Grote schaal met hatchback frame design compleet met reservewiel
Oplaadbare ontvanger Ni-MH-batterij met oplader meegeleverd
3 kanaals super lichtgewicht 2,4 GHz zender met automatische code hopping technologie voor het gebruik van meerdere modellen in hetzelfde gebied zonder inmenging
Nieuwe metalen afgestemd differentieel maakt de auto meer stabiel en duurzaam
De robuuste nieuw ontworpen banden zullen alle oppervlakken die je ontmoet veroveren
Dubbele stuurservo ontwerp, maakt de auto soepeler en makkelijker voor klanten om te controleren
Maakt gebruik van metalen tandwielen aan de overdracht van de macht om de banden te versterken
30cc benzinemotor
4 x LED overhead off-road lichten
2 x LED-koplampen
Gescheiden shock veren bieden u een meer stabiele rijervaring en springen bescherming
2 wheel drive kan eenvoudig worden opgewaardeerd tot 4 wheel drive met de aankoop van de conversie set
Metal gear set
Clear drive-train hoes
Nieuwe middelste differentieel ontwerp met meer stabiele prestaties
Nieuwe verbeterde onderste draagarm ontwerp
Waterdichte ontvanger
Waterdicht / stofdicht servo's
Grote aluminium luchtfilter voor maximale motor luchtstroom

Required To Use

Unleaded 93# or 97# petrol
2 Stroke cycle oil
8 x AA batteries for the transmitter
Questions:
There are no product questions yet.
2 customer reviews
Absolutely brilliant

Lewis July 23, 2019

By

Fantastic model car. So handy running it on 2 stroke fuel no more nitro. I'm running mine on Castrol 747 and my word can it shift. The size of it is huge. It could drive on everything from grass to tarmac.
Brilliant fun
Thanks Nitrotek

Love this but...

Tommy April 27, 2016

By

This was my first petrol 1/5
It's great fun and goes for ages. Pros of course is that it's petrol and as long as you have some to put in it it will go and do until the batteries run out, which I haven't had any problems with. Gets up to just under 40mph on grass and faster if you tune it etc. The car to self is built a to a fairly high standard that said the pull start did fall to bits in the first 2 weeks.
Cons- the transmitter is cheap! Also had to get it repaired from the off and use a different one until I get it sorted by nitrotek.
The lights are a good little extra but they are in danger of being damaged very early I broke two in the second roll. That being said they still work and iv moved them inside the roll cage and move so they are pretty protected now.

I did install the 4wd convention kit and it's made a big difference. The kit was easy to do but does take a while.


All in all its a great car for the price a few upgrades and it's worth it.
© 2004-2019 Nitrotek Ltd. All Rights Reserved. Radio controlled nitro cars, offering petrol RC car, RC planes, RC tanks and remote control RC helicopter remote controlled cars selection.