Details
This is a fantastic looking truck with ability to match. It has a simple yet effective design that appeals to those new to nitro models but also rewards the more experienced enthusiast with numerous adjustable features. The combination of full time four wheel drive coupled to a powerful .18 engine makes for a potent mix and with all that power on tap, this truck needs all the traction its huge chrome rims and tyres can provide.Weighing in at almost 200g less than its "PRO" sibling, yet sharing the same engine makes it the more agile of the two and perhaps the racers choice. No less than 8 oil filled shock absorbers soak up the terrain and control the chassis making it a nimble handling machine on any surface. All of this is topped off with a superb and realistic polycarbonate bodyshell with a wicked paint job.
Finally, the controller is the Wheel type using 2.4 Ghz technology - this means reliable control and the ability to run alongside other models without the need to change frequency crystals or risk radio interference. Available in two versions Monster Truck or Truck. Nitrotek is commited to delivering our customers the best quality models at a great low price. For example we have endowed all of our Bug Crusher range of models with high spec Team Infinity engines to ensure easy starting, great performance, reliability and long term durability. Nitrotek is the only place where you can be assured of this high quality at such fantastic value.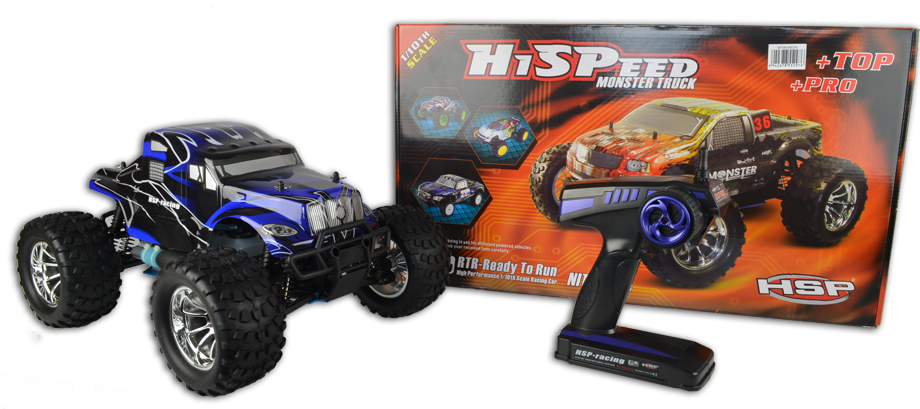 4 WHEEL DRIVE SYSTEM
This model has 4 wheel drive giving better grip for better handling and off road ability. These hobby grade RC trucks also feature working front and rear differentials that further improves handling.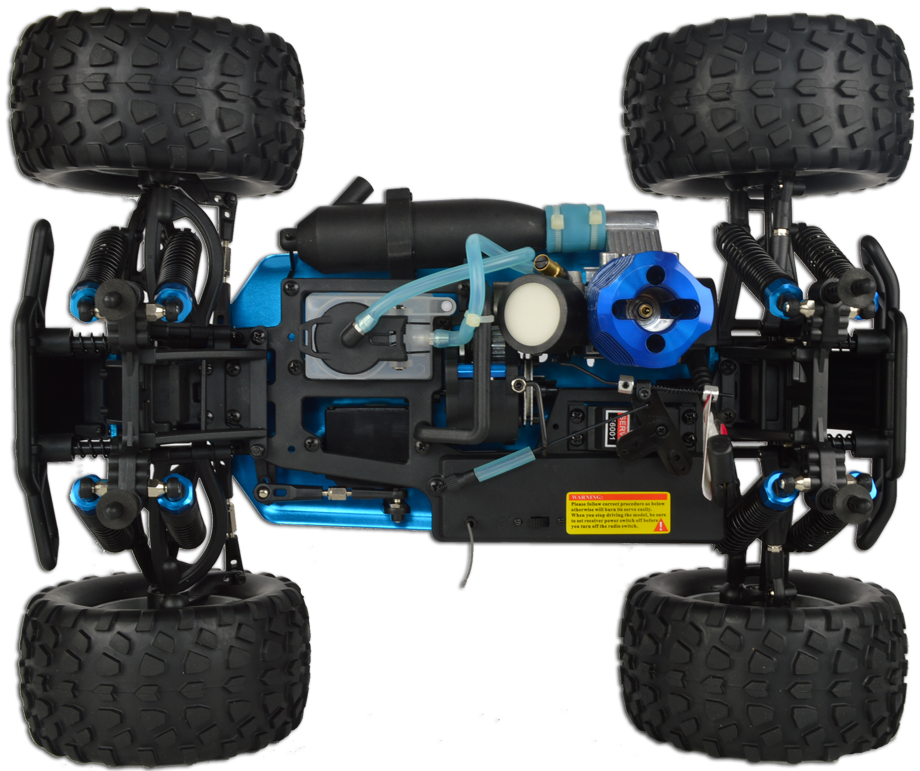 SLIPPER CLUTCH
The central gearbox spur gear features a slipper clutch that will help protect the model's gears.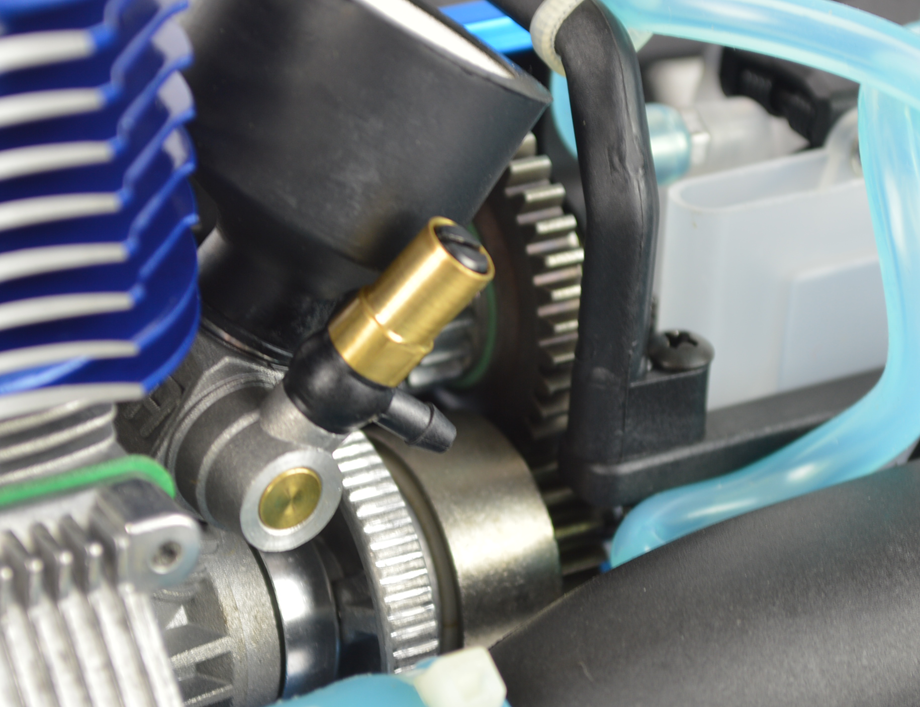 ENCLOSED RADIO BOX
Splash-proof receiver is stored in a sealed box to further protect the electronics from splashes and rain.
SOLID ALUMINIUM CHASSIS
2.5mm thick anodised aluminium chassis with countersunk screws.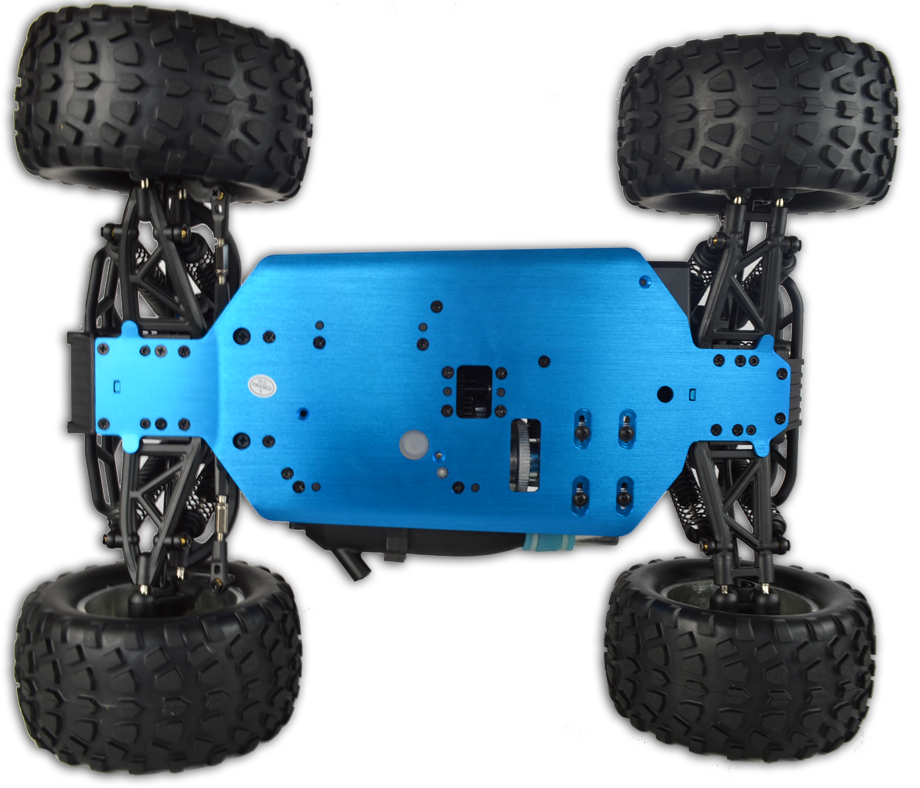 IMPACT RESISTANT CHROME WHEELS
Wrapped with high traction all terrain tyres.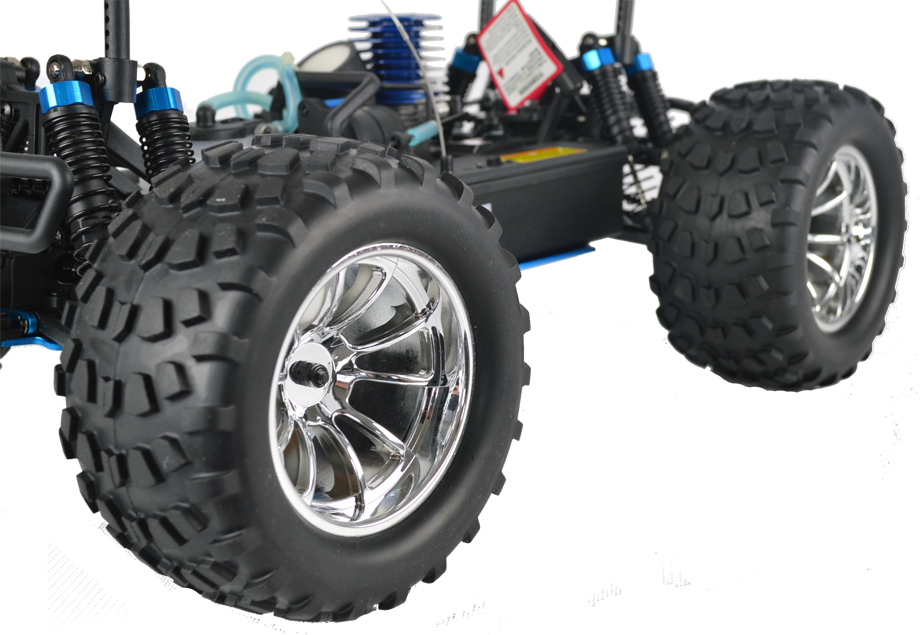 1/10th SCALE
The truck measures 400mm x 185mm x 310mm (length, height, width).

INNOVATIVE SPRING LOADED BUMPER
Helps protect the car from collisions at high speeds.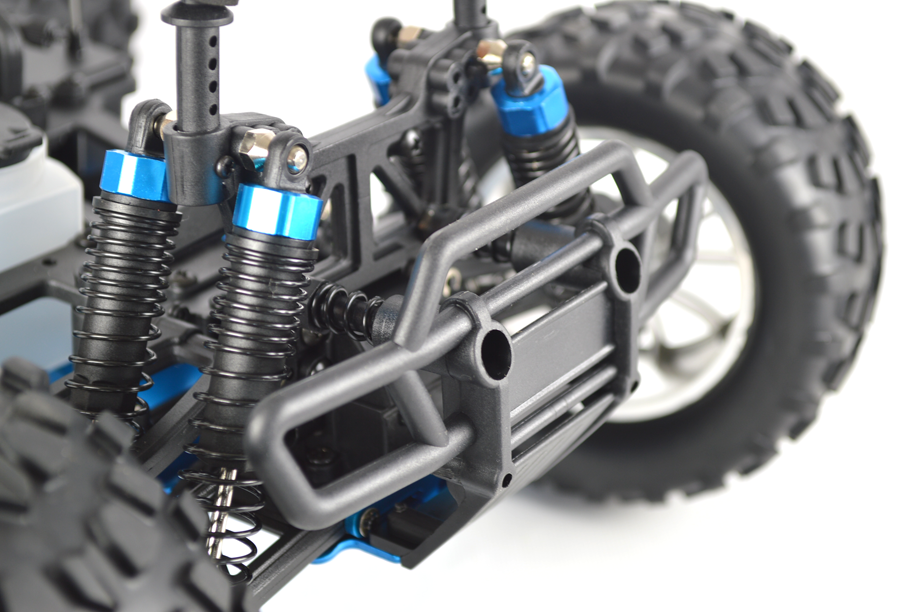 ADJUSTABLE SUSPENSION SYSTEM
Each wheel has twin oil-filled aluminium capped shocks. The angle and tension are adjustable.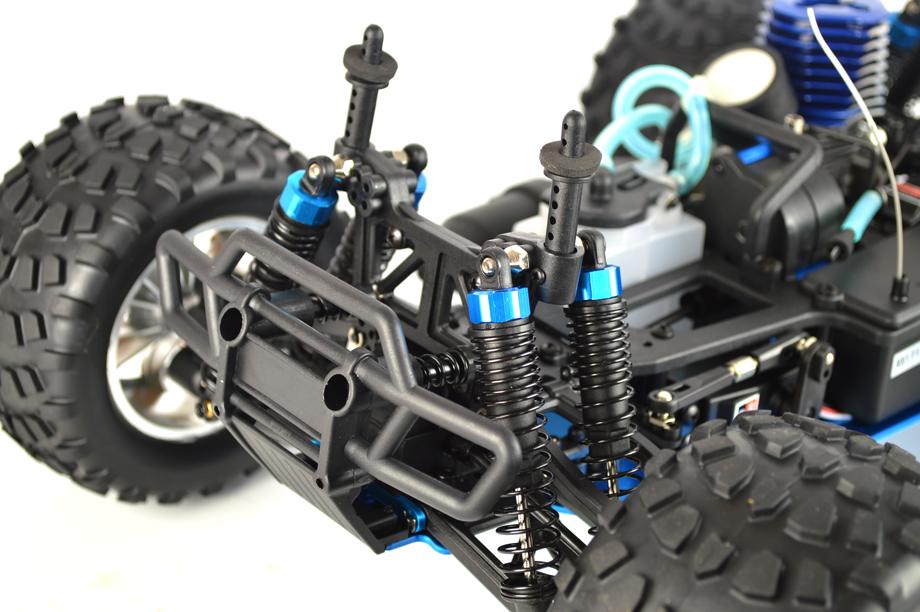 POWERFUL .18 NITRO ENGINE
SH 18 engine made in Taiwan.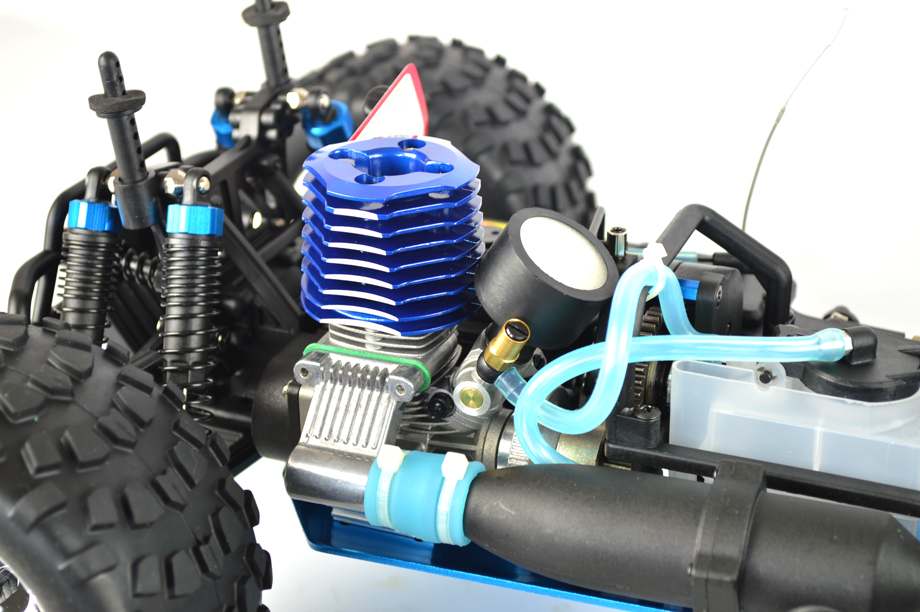 75cc FUEL TANK WITH SPLASH GUARD
Spend less time refueling and more time driving.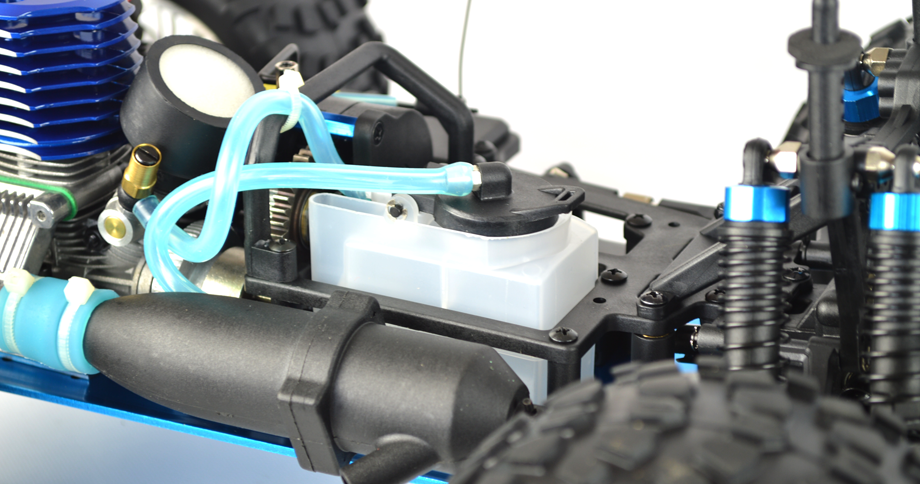 ALL NEW 2.4GHz RADIO TRANSMITTER
All new 2.4GHz radio technology is used. This is more reliable than the old FM equipment and allows multiple RC cars to be used in the same area without interference.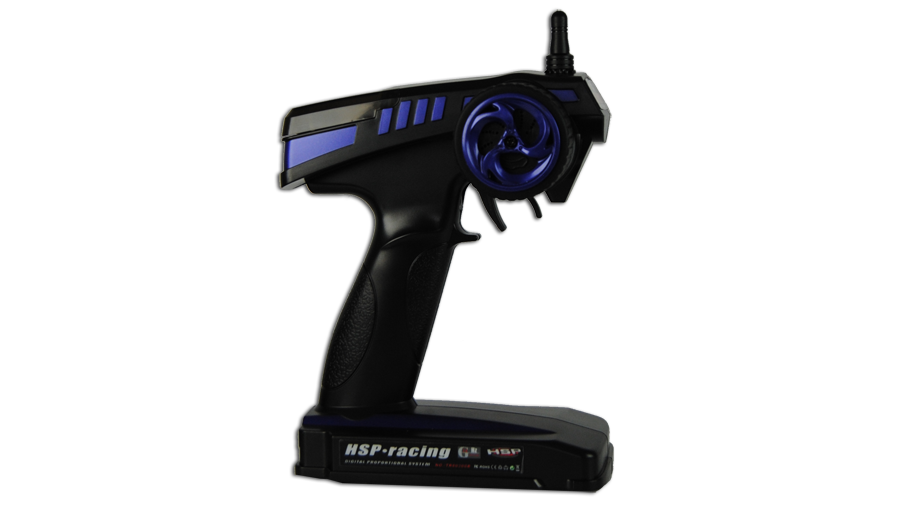 Additional Information
SKU
NBC-NMONSTER
Manufacturer
HiSpeed
Model Scale
1:10
Build
RTR
Drive
4WD
For Terrain
Off Road
Radio Equipment
2.4 GHz
Type
Monster Truck
Motor / Engine
.18 Nitro
Specifications

Length: 400mm
Height: 185mm (without body shell)
Width: 310mm
Wheelbase: 275mm
Gear Ratio 1 Speed: 13.34:1
Ground Clearance: 45mm
Tyres: 60mm width 120mm diameter
Radio: Wheel type
Engine: SH .18

Features

Pivot Ball vering
Innovatieve verende bumper
8 olie gevulde aluminium schokken
2.5mm dik geanodiseerd aluminium chassis
Composite Tuned Pipe
Pre-painted body met stickets
Super-efficiënte 4WD cardan-aandrijving
75cc brandstoftank
Hollow lichtgewicht vliegwiel
Slipperkoppeling systeem tandwiel beschermen
Hoge impact & hoge tractie gegalvaniseerde wielen
Fiber schijfrem voor extra remkracht
Voor en achter geharde metalen aandrijvingstoestellen
Sealed radio box beschermt de elektronica
Verstelbare stalen spanners
High performance Infinity 18 Motor
Wiel zender

Required To Use

12 x AA Batteries
Model Fuel
Glowstarter
Questions:
There are no product questions yet.
You might also like...
SALE
1 customer reviews
Great product and price

jordan June 01, 2014

By

I bought this product and loved it and its perfect fits what i wanted it for and for a cheap price!!
© 2004-2019 Nitrotek Ltd. All Rights Reserved. Radio controlled nitro cars, offering petrol RC car, RC planes, RC tanks and remote control RC helicopter remote controlled cars selection.