Details
The Cessna trainer has a big wingspan of 1280mm making it super stable and comes complete with Detrum 2.4Ghz 6 channel transmitter, big 11.1V 2200 Li-Po battery and a high powered 1100KV Brushless Motor. The durability of the EPO foam has been further bettered with a high gloss surface finish and factory applied decals. Stability (at medium and high speed flight) and high performance (at low speed flight) are two strong points of this airframe and together with the high power brushless motor, scale 3-blade propeller and long duration Li-Po battery, it results in a great trainer and intermediate aircraft. The wing loading remains wonderfully light, but adding more realistic flight characteristics. This model also features scale flaps, they have proved to be great fun and effectively reduce the distance of landing run. The budding pilot can easily perform aerobatics such as stall turns, inverted flight, point rolls, loops and bunts with minimal effort. Beginners will find learning a joy with the auto-pilot system helping to avoid crashes. The plane can taxi and takeoff from the ground or hand launched if you prefer.
SMART READY-TO-FLY (SRTF)
The Cessna comes with the latest SRTF configured as standard.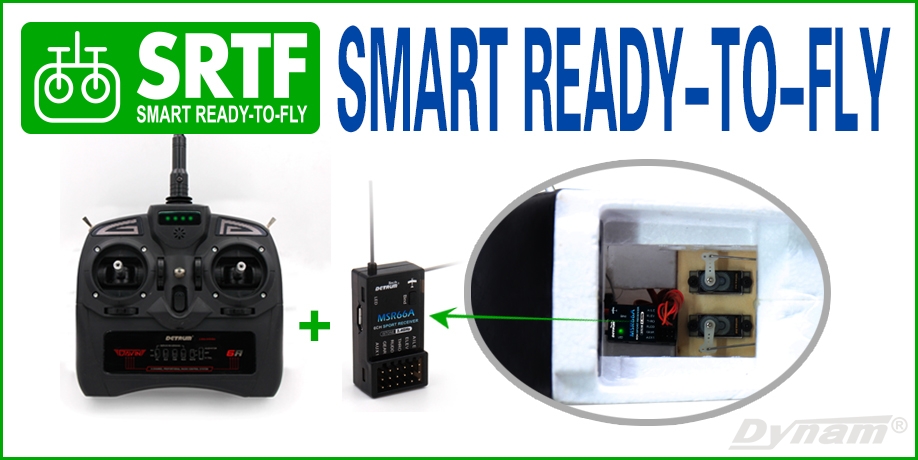 TAKE OFF
Glorious view of the Cessna taking off.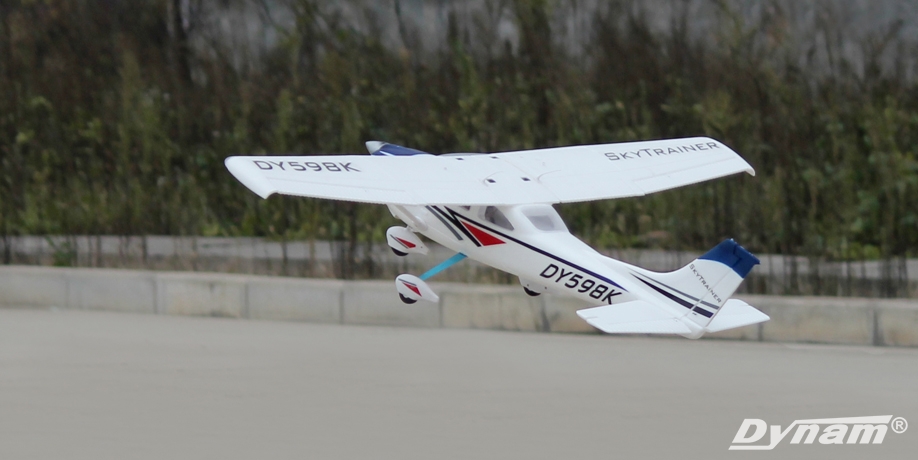 STUNT
The Cessna performing a mid air stunt.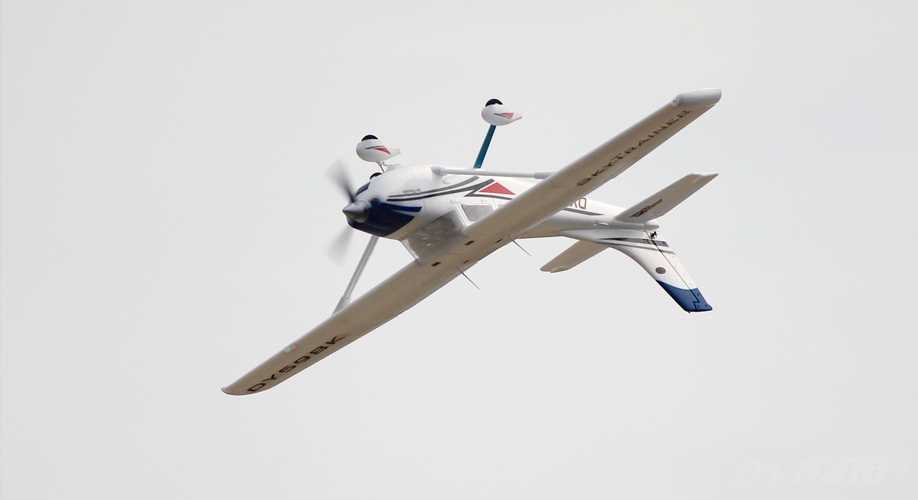 DURING FLIGHT
The Cessna in flight showing off its beauty.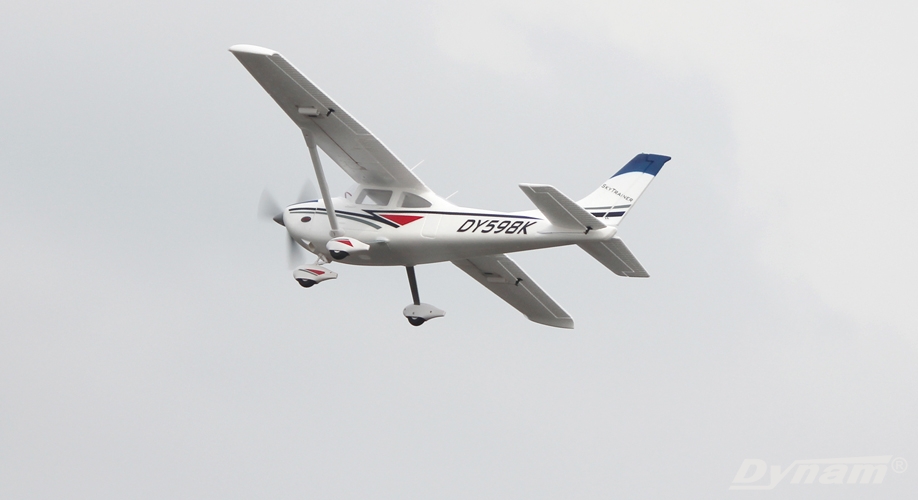 Additional Information
SKU
DY8938
Manufacturer
Dynam
Build
RTF
Radio Equipment
2.4 GHz
Motor / Engine
Brushless
Channels
6 Ch
Specifications

Envergadura: 80mm
Longitud de fuselaje: 00mm
Cargamento del ala: 43,5 g/dm2
Peso del vuelo: 00g
Servo: 9 g x 6pcs (con solapa)
Motor: BM2815A-KV1 0 sin escobillas Outrunner
La batería: 25C 2200mAh Li-Po .1V
Receptor: 6ch con construido en girocompás convenientemente para apoyar a recuperación y estabilización de auto
Cargador: 2-3 celdas Li-Po cargador de equilibrio
Transmisor: 6 CH 2.4GHz
ESC: 30A

Features

Detrum SR86A 2,4 Ghz receptor mini con giroscopio de 6 ejes construido en para auto-estabilización y recuperación.
Detrum hobby grado 6ch transmisor.
Hecho de una espuma de EPO de alta resistencia para mayor durabilidad.
Alta potencia 1 0KV brushless motor eléctrico con una batería Li-Po .1V que ofrece hasta 20 minutos de vuelo entre cada carga.
El cargador incluido cargue completamente la batería en tan sólo 2 horas.
Resistente a los golpes de aterrizaje delantero y rueda de nariz manejo de escala.
La escala de las aletas.
Pabellón teñido.
Tubo de carbono ala mejora la fuerza del ala y es fácil de desmontar.
Escotilla grande de la batería, conveniente para reemplazar la batería.
Capucha extraíble de EPO.
Un montón de energía para la distancia de despegue corto desde el suelo y rápido subir de velocidad.

Required To Use
8 x AA Batteries For The Transmitter
Questions:
There are no product questions yet.
You might also like...
SALE
Be the first to review this product
© 2004-2019 Nitrotek Ltd. All Rights Reserved. Radio controlled nitro cars, offering petrol RC car, RC planes, RC tanks and remote control RC helicopter remote controlled cars selection.